1-Story Build On Site Garage
Base price for sizes 20x20 to 24x44 ( for other sizes, take sq. ft x $25 )  Please call or email our office for details and price quotes.
We build and deliver this model for $8.00 per mile, per load, this covers building on site costs.
Learn more about building on site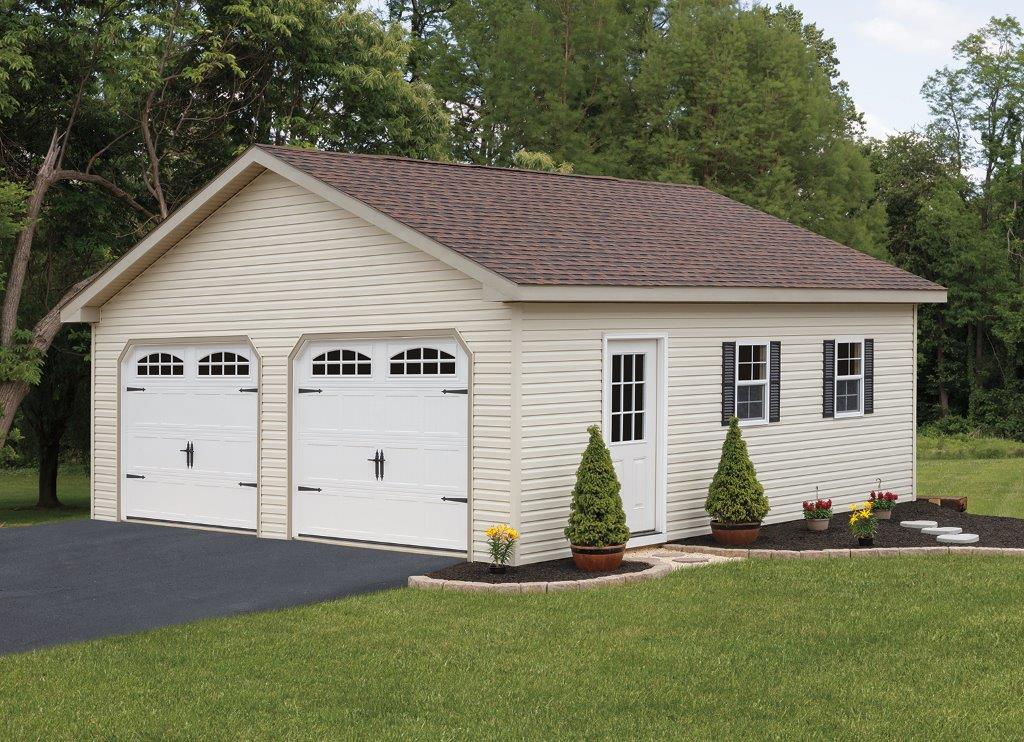 STANDARD CONSTRUCTION FEATURES:
List Price Includes:
Two 9x7 garage doors or two 8x7 doors if building is less than 24 ft wide (add 200.00 per door for window of your choice)
Or one 14x7 garage door (add 400.00 for window)
 24x36 single pane windows add 78.00 each   ( 198.00 per window for double pane)
One prehung entry door. (add window in door for 65.00)
6 inch roof overhangs. (can be upgraded to 12 inch overhang with vented soffit for building square ft. x 1.00 )    
8 ft 4 inch wall height.    
Roof pitch is 5-12 with standard engineered trusses.
Wall sheathing is OSB with vinyl siding or LP Smart Side T111 if you choose a painted building.
Roof sheathing is OSB with synthetic felt and Lifetime Shingles
Emailed generic plans upon request
Choose one of the floor types below:
Floors are not included in list price
WOOD FLOOR:
Treated 2x4 joist, 12"on center, 10 treated 4x4 runners, PT 3/4 plywood, @ 5.00 per sq ft.
Your wood floor also will need a ( quote per job ) stone base @ 4.00 to 6.00 per sq ft.
CONCRETE FLOOR :
 Footers with block or monolithic pour  @ 16.00 to 20.00 per sq ft ( must quote per job )
 OPTIONS:
These percentages are times the base price
To replace the standard trusses with scissor trusses add 5% (cathedral ceiling) 
For higher wall height add 5% for every foot higher
For steeper 9-12 pitch roof ( no attic ) add 6%
For a 2nd floor built with attic trusses with an 9-12 pitch roof and a pine stairway add 60%
For a 2nd floor built with attic trusses and a Gambrel Barn Style Roof  and a pine stairway add 80% 
To use our radiant barrier sheathing instead of OSB add 3%
To use 4 ply plywood sheathing instead of OSB add 6%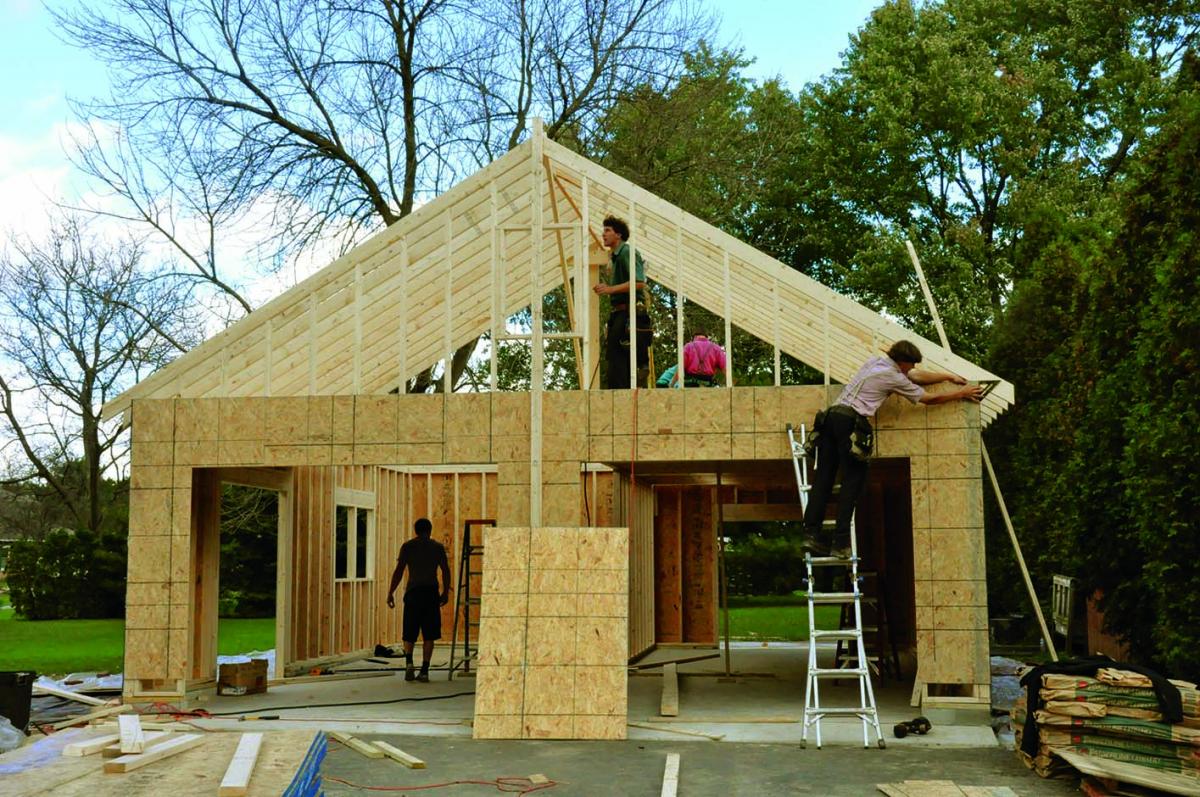 | Size | Vinyl | Painted T111 |
| --- | --- | --- |
| 20x20 | $11,875 | $11,322 |
| 20x22 | $12,690 | $12,013 |
| 20x24 | $13,119 | $12,483 |
| 20x26 | $13,810 | $13,312 |
| 20x28 | $14,832 | $14,141 |
| 20x30 | $15,661 | $14,970 |
| 20x32 | $16,573 | $15,882 |
| 20x34 | $17,333 | $16,642 |
| 20x36 | $18,369 | $17,540 |
| 20x38 | $19,116 | $18,287 |
| 20x40 | $19,889 | $19,060 |
| 22x22 | $13,229 | $12,511 |
| 22x24 | $14,058 | $13,409 |
| 22x26 | $14,915 | $14,224 |
| 22x28 | $15,813 | $15,122 |
| 22x30 | $16,711 | $16,020 |
| 22x32 | $17,402 | $16,711 |
| 22x34 | $18,375 | $17,609 |
| 22x36 | $19,047 | $18,369 |
| 22x38 | $19,599 | $18,991 |
| 22x40 | $20,166 | $19,585 |
| 24x24 | $14,556 | $14,003 |
| 24x26 | $15,468 | $15,031 |
| 24x28 | $16,421 | $15,744 |
| 24x30 | $17,388 | $16,822 |
| 24x32 | $18,217 | $17,540 |
| 24x34 | $19,116 | $18,452 |
| 24x36 | $19,945 | $19,199 |
| 24x38 | $20,843 | $20,014 |
| 24x40 | $21,741 | $20,857 |