You are here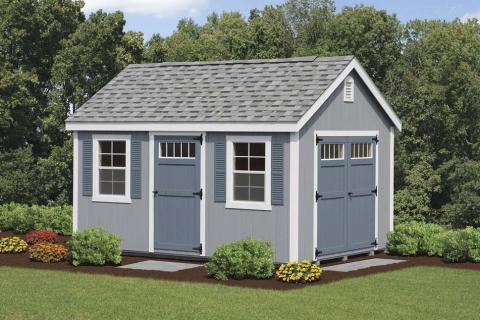 The Colonial is shown as a 10 x 14 with gray wood siding, white trim, gray shingles, blue doors and shutters. This building is shown with the following upgrades, New England Package. A  single painted wood door with transom window. Two extra-large windows with shutters. A roof ridge vent.     To purchase these upgrades, please click on the correct items below. 
Windows are not included in the price. Please remember to click on the window size that you like.
The Colonial is built with 6′ 6" walls and an 8/12 pitch roof. The Colonial comes standard with double doors, pressure treated floor joists, and painted or vinyl siding and many colors to choose from.
To purchase a shed or to check prices:  Start by clicking on the size ( drop down window ) and then add windows etc.