You are here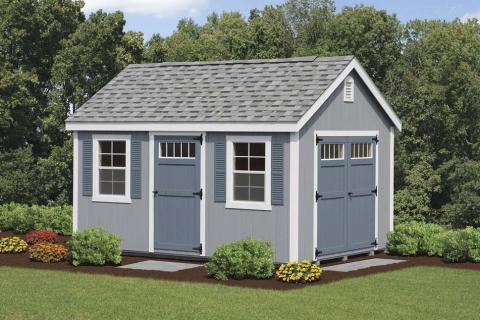 The Colonial is shown as a 10 x 14 with gray wood siding, white trim, gray shingles, blue doors and shutters. This building is shown with the following upgrades, New England Package, a single door and two extra-large windows with shutters and a ridge vent .  
Windows are not included in the price. Please remember to click on the window size that you like.
The Colonial is built with 6′ 6" walls and an 8/12 pitch roof. The Colonial comes standard with double doors, pressure treated floor joists, and painted or vinyl siding and many colors to choose from.