Why Build on Site?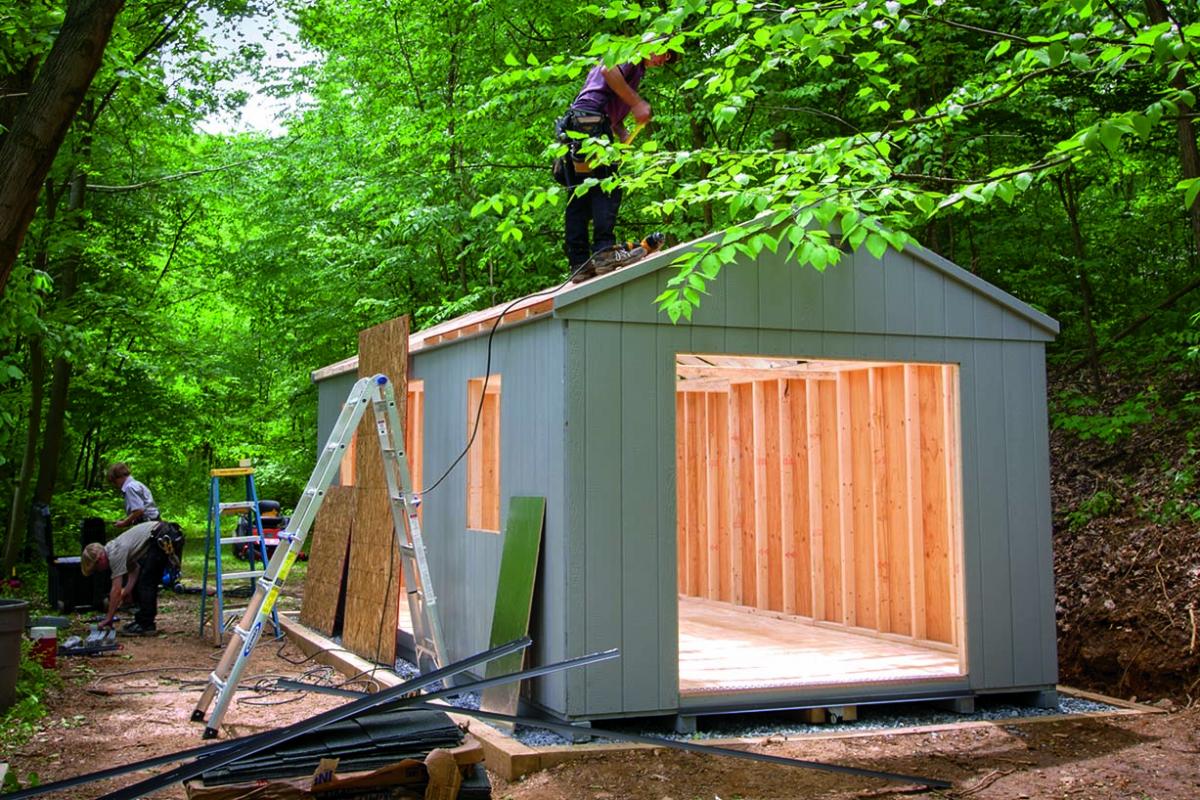 While the majority of our buildings are delivered fully assembled, certain situations require that some structures be built on site. All two car garages and two story garages have this already included in the price. (One car single story garages and all smaller sheds have a fee of 25% to build on site)         This option is available for the following situations: 
Your property is not accessible for our truck and trailer.
Maybe your driveway is too small.
You have a gate that is not wide enough or trees and shrubbery that get in the way. We need 10-16' side to side and 15' overhead.
You want (or are required) to have the floor of your structures to be a cement slab.
A concrete slab is used as a floor rather than a pre-built building set on top.        ( some smaller sheds can be delivered built without a floor and set on a slab )
Our trailer or shed mover cannot get to the place you want to locate your structure.
There are trees, fences,wires, or other buildings in the way.
The structure is too big to transport pre-built.
Certain 2-story structures fall in this category
You requested higher walls or a building that is wider than 14 ft. wide. 
Request more information here...