You are here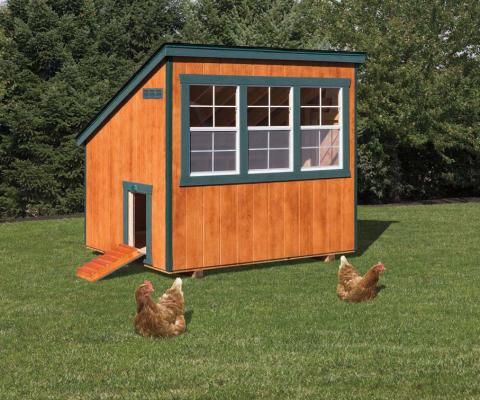 Shown is a 6 x 8 Chicken Coop, cedartone stain with green trim. Standard features include; hen door/ramp combination, one man door and 24x36 windows.
Options availble are Nesting Boxes at $104.00 per row of boxes.
Larger Coops available upon request. Larger sizes fit an 8 box row, also availble on request.